Marine Code
The code for marine recreational users in Gwynedd was dated therefore a new code was launched in 2016. Following the success of a similar process in Ceredigion, discussions were held with the relevant officials and it was agreed to share the same code between the two counties. This avoided duplication and will maintain consistency across the bay. The code explains how to behave responsibly and respect marine wildlife. Key points from the code are:
        ● Look out for wildlife
        ● Keep your distance
        ● Reduce speed and sound
With the cooperation of the maritime unit at Gwynedd Council, the code is distributed to all those that have registered to launch in Gwynedd. The project officer has also been at launch sites encouraging people to follow the code.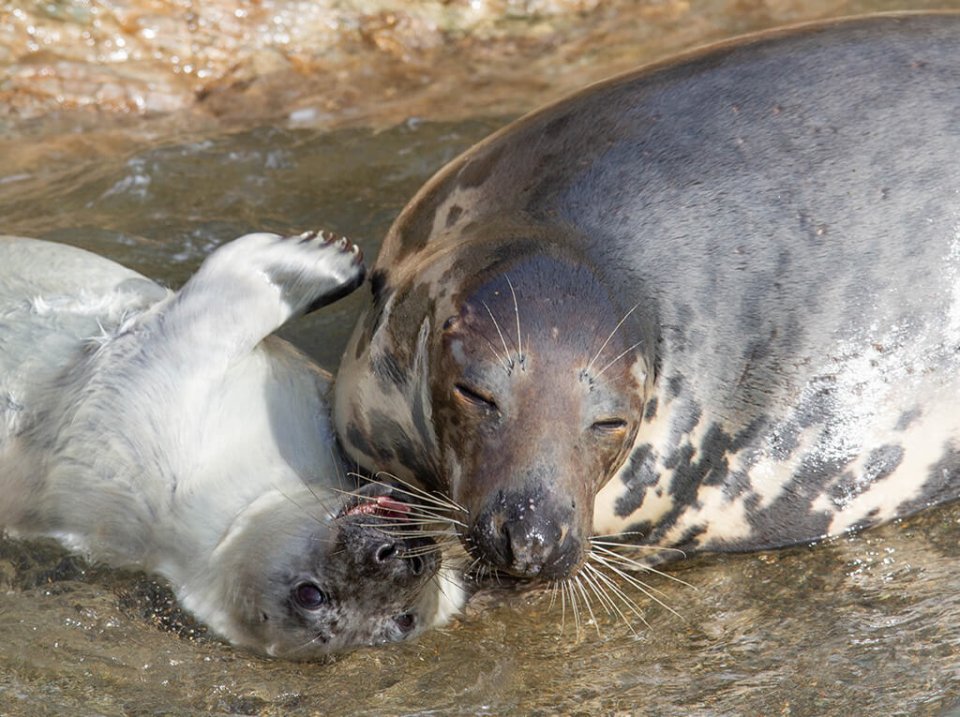 After liaising with both councils, Anglesey and Conwy have now adopted the code, meaning there will be consistency from Ceredigion to Conwy. Both councils have the same registration scheme as Gwynedd so all registered boaters will get a copy. Drop in sessions have taken place to offer information to stakeholders prior to the code being sent out. The project officer will continue to have a presence at launch sites to promote the code in the summer season.
Gwynedd Marine Code
Anglesey Marine Code
Conwy Marine Code
Ceredigion Marine Code
For more information please contact us:
info@penllynarsarnau.co.uk
01286 679 495